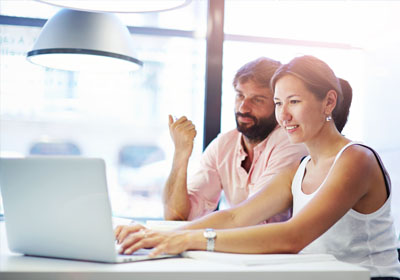 All too often we hear of candidates who are not really being listened to. Invariably, they have been sent to interviews for positions that were not in line with their career objectives and they've been dealt with in a short-term transactional manner.
From the outset Yorkbridge Group's mission has been to offer an alternative to the typical recruitment experience. Our 'Candidate Care' approach offers a premier level of personalized service that ensures that our candidates' needs are clearly understood, that career opportunities are always optimized and that confidentiality remains paramount.
We build long-term relationships and understand that today's candidates can become tomorrow's clients. With Yorkbridge Group you can be assured of having a highly committed advocate who is not only passionate about your career objectives, but who also has the depth of experience to fully understand the intricacies of your desired role.
Giving you the Edge
Our training and development experts have been providing tailored training solutions and advice to some of the world's leading Fortune 500 corporations and cutting edge small to medium sized enterprises for the past 25+ years. We can provide you with access to market leading information on some of the most effective developments in leadership and business development strategies.
That's the Yorkbridge Group touch…all designed to ensure that you can maintain an edge over your competitors and accelerate the achievement of your career objectives.